Discover tranquility with these 5 apps
In today's fast-paced world, stress has become a constant presence. Our lives are filled with deadlines, personal responsibilities, and an overflowing digital landscape that demands our attention. Amidst the cacophony, it's essential to find our inner peace — to cultivate mindfulness that helps us reconnect with ourselves and overcome stress. For that very reason, I've curated a list of stress-relieving mobile apps to help bring calmness into your life.
Headspace
Headspace is a remarkable app that offers guided meditation and mindfulness sessions designed to help you find calm, focus and happiness. The app was created by a former Buddhist monk, Andy Puddicombe, who realized the importance of bringing meditation techniques to a wider audience. Headspace offers themed sessions, focusing on aspects such as stress reduction, sleep, and focus. With daily meditations and soothing animations to teach you the basics of meditation, Headspace is an invaluable tool for finding peace in the chaos.
Calm
Calm is an all-in-one app dedicated to helping you relax, sleep better, and find balance in your life. With a variety of tools at your disposal, such as guided meditations, sleep stories, breathing programs, soothing music, and scenic nature scenes, you can tailor your relaxation experience. The app also offers a feature called "Daily Calm," which provides a new meditation each day dedicated to specific themes, such as gratitude or self-love. It's like having your very own personal sanctuary in your pocket.
Forest
If digital distractions are a major source of stress for you, Forest may be the answer. Forest is an app that encourages you to focus by creating a virtual forest that thrives when you avoid using your phone. Simply set a timer, and the app will plant a digital seed that grows into a tree during the time you stay away from your phone. If you flip back to other apps or leave Forest, your tree withers and dies.
As the trees grow, you accumulate points that can be used to unlock different tree species or even plant actual trees in partnership with the Trees for the Future organization. Forest's gamified approach helps you resist distractions and build healthy relationships with your digital devices.
7Mind
7Mind is a mindfulness app specifically designed for skeptics and beginners. Walking you through the foundations of mindfulness and meditation, it provides simple but effective guided meditation sessions that last just 7 minutes. These sessions focus on themes such as stress reduction, sleep quality, productivity, and even compassion.
With its minimalist interface and practical approach, 7Mind offers an accessible way to explore and embrace meditation without complications or overcommitment.
Aura
Aura is a refreshing app that offers personalized mindfulness and meditation experiences. When you first open the app, it asks you how you're feeling and uses that input to select a short, tailored meditation or life coaching session specifically for you. With a wide range of content curated by renowned therapists and coaches, Aura provides an individualized approach to stress relief.
In addition to these daily sessions, Aura also includes gratitude journals, soothing sleep stories, and calming nature sounds to provide you with an all-encompassing self-care experience.
In a world that can often feel overwhelming, it's important to remember that peace and tranquility are within our grasp. These five mobile apps offer diverse and accessible approaches to stress relief, mindfulness, and meditation, giving us a chance to reconnect with our inner selves and find respite.
So take a moment, breathe deeply, and remember that you are not alone on this journey. Use these tools to rediscover calmness in the midst of life's chaos.
Wishing you peace and tranquility, Jamie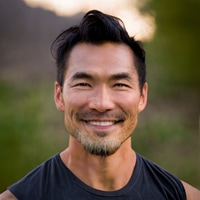 Boost your calm further and
get your first calmbox today
for just $19.
Each month, you'll receive a carefully curated collection of stress-relieving items, from soothing aromatherapy to mindfulness journals, to help you cultivate a more peaceful and balanced lifestyle.
Designed by experts in stress management and mental wellness, calmbox provides you with the tools and resources to create a personal sanctuary of calm, right at home.